Podcast made available by Iola Car Show and Swap Meet.
We would like to thank the folks from the Iola Car Show and Swap Meet for allowing the podcast to stay available.
They believe that Wisconsin Hot Rod Radio's vast library of interviews and information were vital in promoting the Wisconsin car culture.  They coined the phrase "Keepers of the past and the educators of the future."
Please thank them and visit their website -  www.iolaoldcarshow.com
The show is July 7th through July 19th, 2022.
It is one of America's largest auto events!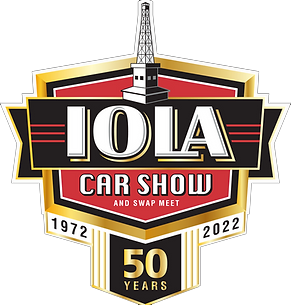 Richie's Photos are still available thanks to Hotrod Hotline!
Richie has a huge library of car show photos. He is a proud member of over 100 photo journalist who have recorded shows from all over the world.
Click here to find his full list of albums.
IMPORTANT NOTICE: As of March 30th, 2022 -
The boys of Wisconsin Hot Rod Radio have decided it's time to retire. For 15 years they have produced a radio broadcast about car shows, built an awesome website, created car show experiences, worked on issues impacting the car industry and brought celebrities and custom builders to Wisconsin. They would like to thank everyone for their kindness and support. Without that - there would not have been a Wisconsin Hot Rod Radio. You might see them hanging out at a car show near you. And if you do make sure you yell "Be there or be square!"